On March 17, Visit Tampa Bay launches its brand-new podcast, Unlocking Tampa Bay. Hosted by four-time Emmy Award-winning broadcast journalist Sarina Fazan, the podcast explores the people and places that make Tampa Bay Florida's most exciting destination.
On the heels of hosting, playing, and winning Super Bowl LV, Unlocking Tampa Bay kicks off with a recap of the most-watched sporting event in the USA, taking you behind the scenes at the Visit Tampa Bay Media Center and speaking to city leaders and celebrities, including host committee co-chair and former Tampa Bay Buccaneer, Derrick Brooks, and Tampa Mayor Jane Castor, about what it was like to host such a historic game. In celebration of Tampa Bay's championship win, the first podcast episode also visits Michelin star chef Joe Isidori at JOTORO Kitchen & Tequila Bar in Sparkman's Wharf, now part of Tampa Bay's expanding food scene! Future episodes of the monthly podcast will continue to dive deeper into Tampa Bay's treasures with fellow travel experts, chefs, local guides, historians, local makers, and many others to inform and entertain the hospitality industry and public at large.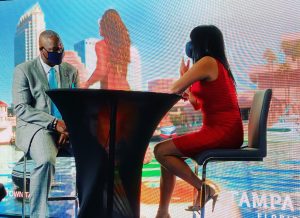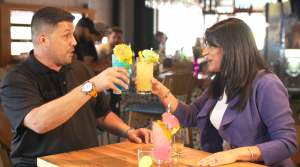 "We are always looking for ways to engage with audiences, teach them the unique parts of our destination, and ultimately, inspire them to love Tampa Bay as much as we do," said Santiago C. Corrada, president and CEO of Visit Tampa Bay. "Our destination's stories are oftentimes best told by the thought leaders, experts, and fellow Tampa Bay advocates who we get the privilege of having deeper conversations with on the podcast. This will truly be a treasure that we're so excited for listeners to discover."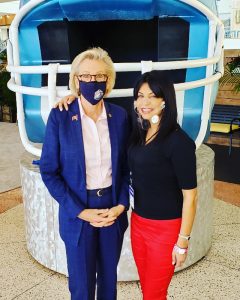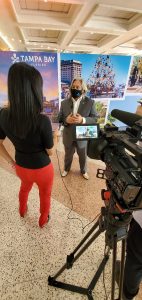 Unlocking Tampa Bay with Sarina Fazan is produced by Tampa-based Sky Strategic Marketing. Viewers can watch the podcast on YouTube or listen wherever podcasts are found, including Spotify, Amazon, Gaana, SoundCloud, Radio.com, Player.fm, Deezer, Apple, Google and iHeart.
To learn more about Visit Tampa Bay's Unlocking Tampa Bay Podcast CLICK HERE
ABOUT VISIT TAMPA BAY
The heart of Florida's Gulf Coast beats in Tampa Bay. Visit Tampa Bay encourages adventurous travelers to unlock sun, fun, and culture in Florida's most diverse travel destination. As a not-for-profit corporation certified by Destinations International's Destination Marketing Accreditation Program (DMAP), we work with hundreds of partners to tell the world the story of Tampa Bay. Treasure awaits.
ABOUT SARINA FAZAN MEDIA
As a four-time Emmy Award-winning television anchor and reporter, Sarina Fazan has told the stories of Tampa Bay for more than two decades. She made her producing debut in 2020 on Investigation Discovery's "Joe Exotic: Tigers, Lies and Cover-Up." As the owner of Sarina Fazan Media, she is using her proven experience as a storyteller to help businesses and individuals succeed in their dreams. Whether through traditional media or emerging media platforms, Fazan helps her clients craft the most engaging and compelling approach to their communications.
ABOUT SKY STRATEGIC MARKETING
Sky Strategic Marketing is a full-service marketing agency based in Tampa, Florida. The Sky team specializes in helping business owners soar above their competition and claim their unfair share of business in the marketplace!